Joints plats autocollants 7 x 3 mm - 2.50 m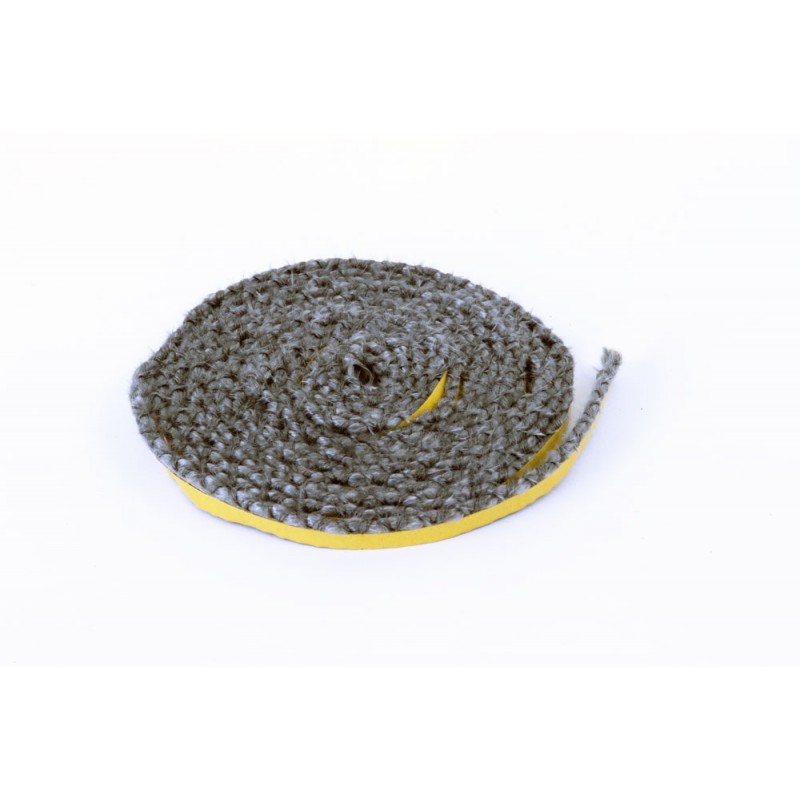  
Joint plat autocollant en fibre de verre tressée, sans amiante et sans céramique, pour étanchéité des foyers, inserts, poêles, chaudières, fours.
Haute résistance à la chaleur (550°C)
Largeur : 7 mm
Epaisseur : 3 mm
Vendu par longueur de 2,50 m
Tax included
In stock – delivery in 1 to 2 working days
Joint de vitre pour foyers, inserts, poêles, chaudières, fours.
Le joint assure l'étanchéité de l'appareil de chauffage lors de son fonctionnement. La chaleur est conservée à l'intérieur et dirigée vers le circuit de chauffage. De plus, le joint permet de réduire l'encrassement de la vitre tout en préservant les performances optimales du foyer.
Il prévient les risques d'asphyxie au monoxyde de carbone et évite le refoulement de fumées.
Il est conseillé de changer le joint de vitre lors du changement de votre vitre mais aussi de vérifier son état après chaque saison de chauffe.
Conseils de pose du joints plat autocollant :
Retirez le joint et nettoyez l'emplacement. Appliquez la colle en fond de gorge puis insérez-le et coupez la dimension souhaitée.
Joignez les extrémités avec de la colle puis laissez sécher 2 heures.
Data sheet
Seal

Flat seals

Type

Joints
100% secure payments
Customers who bought this product also bought:
Reviews

Benoit
2022-03-06
Bien
Ne colle pas très bien mais avec la vitre dessus forcément ça ne bouge plus. Bon produit

Christophe
2021-12-22
Joint insert
Excellent produit

Laé83
2021-10-10
Joint plat autocollant
Ne ressemble pas à celui changer mais produit compatible. Pour l\'instant aucun soucis. Livraison respectée

thierry
2021-09-14
Joints plats autocollants 7 x 3 mm - 2.50 m
Très bien, remplace bien le joint d\'orgine, un seul bémol l\'hadésif ne colle pas beaucoup sur la fonte, j\'ai ajouté des points de colle.Produit conforme a mes attentes.

HHHHHHHHH
2021-04-14
Joint plat
Produit livré conforme

Arnaud
2021-03-07
Joint
Joint parfait. Ne pas se louper dans la pose sinon le collant n\'est plus très efficace

Solveig
2021-02-17
Parfait
Article tout à fait conforme aux attentes

Pprouque
2020-12-15
Irréprochable
Parfait : réactif, emballage impeccable et du rab sur les joints. Merci !

samy
2020-11-22
Questions
Be the first to ask a question about this product!