Our team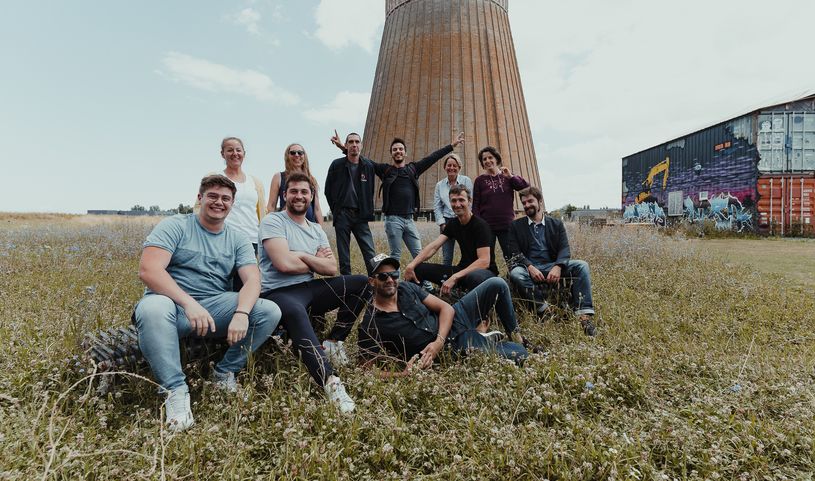 Capska, a company specialising in replacement glass panels for stoves and fireplace inserts
Capska was founded by Arnaud FRANCOISE in 2010.

Our enthusiastic team of about 10 have all been trained to give you the best advice for your needs. We can be reached Monday to Friday from 9am to 12pm and 2pm to 5pm.
Don't hesitate to contact us by email or telephone for any questions about your order.
Glass cut to measure: precision skills and know-how
Our qualified staff cut glass to your measurements every day, accurate to the millimetre!
Our workshops are located at Saint André sur Orne near Caen, in the department of Calvados in Normandy.
Processing your order
Every morning the orders received the previous day are dealt with first. In the afternoon we cut the glass panels that have been ordered that morning. This means your order gets processed very quickly. For specialised glass panels (curved or angular on one or two sides) we hold some models in stock which we can send out the same day.
Your glass is carefully packed in boxes that we have designed specially to give the best possible protection during transit.
Your order is shipped as quickly as possible and you can track it directly online.
If you have any questions we'll answer them by email or by telephone on (+33) 2 31 53 20 70.
Quality guarantee
Our glass is manufactured in Europe and cut in Normandy.
If you find that our prices are much more competitive than the ones charged by some of the heating device manufacturers, don't worry: there is no difference in quality!
We mainly use ROBAX glass for cutting-to-measure and for some of the shaped glass panels. This glass is supplied by SCHOTT, a manufacturer based in Germany.
Our flat glass panels are cut manually using tungsten carbide wheels, and we grind the edges (seamed edges) so that they are no longer sharp when you handle them.
Our ceramic glass panels will withstand temperatures up to 750°C.
We also supply seals for glass panels
The seals we sell are "initial installation" seals equivalent to the original ones that were installed on your device. They are machine cut in our workshops to a standard length of 2.50 metres (except for specific seals for certain brands which are sold by the metre). This is why they are not blister-wrapped when you receive them.
We order the most common Supra, Richard le Droff and Invicta-Deville fixings directly from the manufacturers and we have the other fixings, such as clamps, made by a local facility.
We can also supply you with other items to go with your fireplace or wood-burner: glass or metal floor plates, heat protection for walls, fireguards, fireplace sets, firelighters etc….You can find all these types of products by scrolling down the menu at the top of this page.
Apart from the ceramic glass, all of our fireplace accessories, seals and floor plates are produced by local workshops.
Qualified customer service
All our staff are trained to be able to answer your questions about glass and heating devices. We do training courses every year to keep up to date with the latest innovations and regulations.
In addition we keep in close contact with the manufacturers of glass and wood-burners as well as heating device installation firms. We're here to answer your questions.