Leather anti heat gloves - fireplace and open insert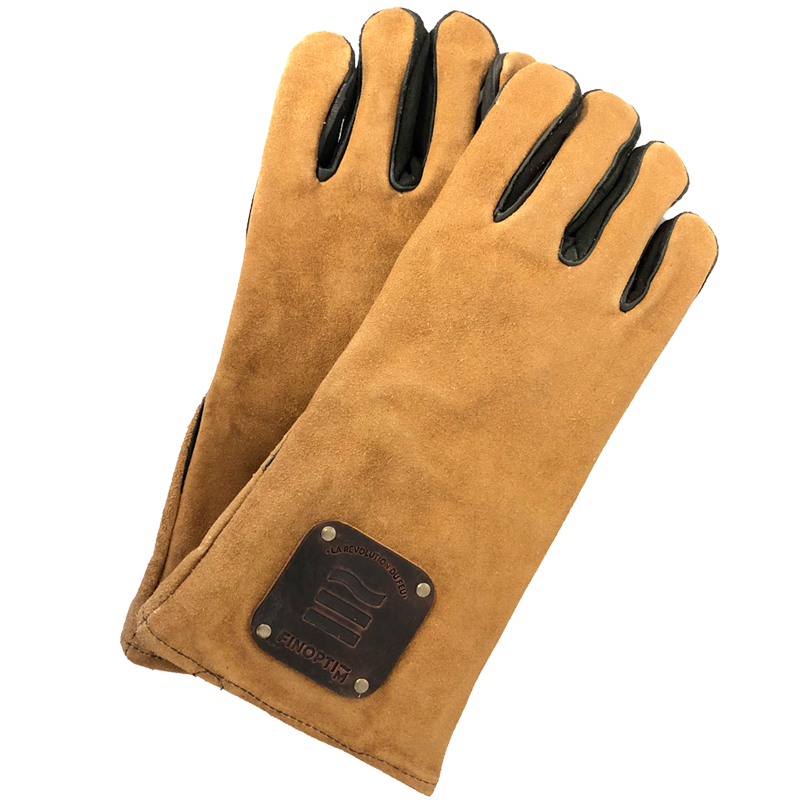  
- Protection flammes et chaleur
- Résistants
- En cuir véritable
- Fabriqués en France
Poids : 0,200kg
Dimensions : 4 x 13 x 32 cm
Gants anti chaleur en cuir pour cheminée et insert ouvert. Protégez vos mains de la chaleur.
Gants de protection résistants pour une meilleure sécurité
Ces gants de protection ont pour rôle de vous protéger de la chaleur, notamment lorsque vous alimentez votre cheminée ou votre insert mais aussi lorsque vous faites cuire vos aliments sur la grille de barbecue pour insert ouvert.
Ils vous permettent d'insérer vos bûches en toute sécurité sans vous brûler les mains. De plus, ils ont pour avantage de ralentir la montée de la température lorsque vous prenez des objets chauds.
Des gants anti chaleur en cuir véritable
Le cuir est une matière très réputée pour sa longévité. En effet, il a pour avantage d'être extrêmement durable dans le temps. En optant pour ces gants anti chaleur vous êtes partis pour de nombreuses années ensemble !
En plus de sa durabilité, ce matériau est très résistant face au feu. Il est également imperméable. 
Une protection anti feu fabriquée en France
Ces gants en cuir ont été conçus en France, dans un atelier proche de Grenoble. En choisissant ce produit, vous soutiendrez l'économie française locale.
Poids : 0,200kg
Dimensions : 4 x 13 x 32 cm
100% secure payments
Customers who bought this product also bought:
Questions
Be the first to ask a question about this product!