Mercredi 30 juin
Le service client est absent. On se retrouve demain ;-)
Bûche de ramonage pour appareil de chauffage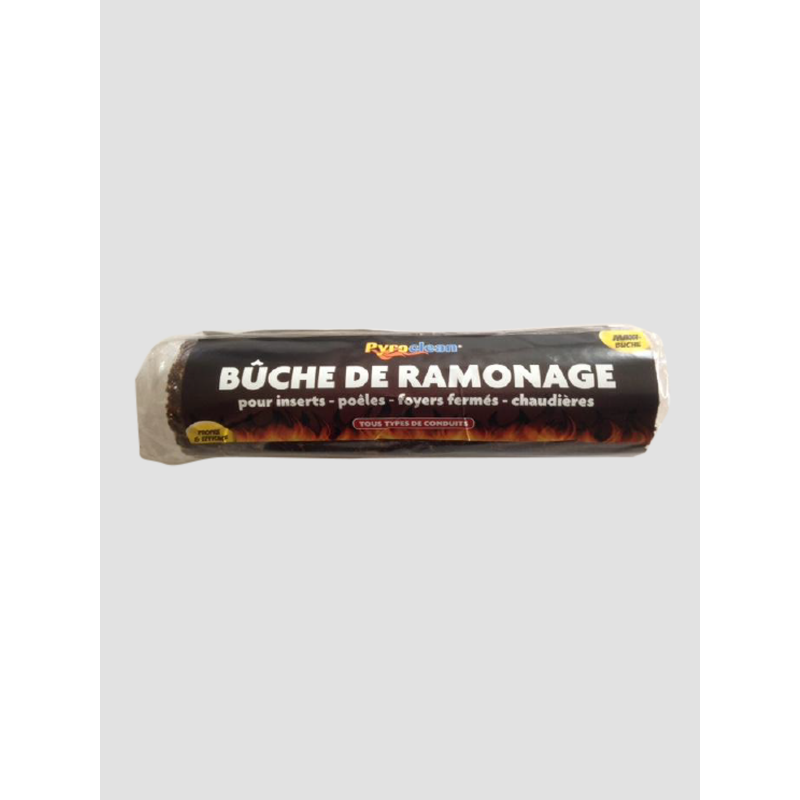  
Cette bûche sera parfaite pour entretenir votre poêle à bois ou votre cheminée. Ce produit de nettoyage fabriqué à partir d'éléments naturels (sciure et copeaux de feuillus) s'utilise en complément d'un ramonage mécanique à effectuer une à deux fois par an. 
Cette bûche décrassera votre conduit afin de réduire les principaux risques liés aux feux de cheminée et favoriser un meilleur rendement.
Tax included
in stock – delivery in 1 to 2 working days
A quoi sert une bûche de ramonage ? 
Pour l'entretien de votre appareil de chauffage, il est important de réaliser régulièrement un ramonage chimique afin de ne pas encrasser le conduit de votre poêle ou de votre cheminée. Ce ramonage permet ainsi d'éviter les risques liés aux feux de cheminée. 
Cette bûche de ramonage a pour avantage d'être constituée de produits naturels tels que la sciure et les copeaux de feuillus. Grâce à ce nettoyant pour appareil de chauffage, le goudron, le calcin et le bistre seront ininflammables et donc réduits à l'état de cendre. 
Comment se servir d'une bûche de ramonage ?
L'utilisation est simple. Il suffit de déposer la bûche sur les braises et de la laisser brûler. Une fois votre produit enflammé, une fumée s'y échappera et aura pour rôle d'attaquer le goudron et la suie stockés et accumulés sur les parois du conduit de votre appareil.
Il est important de préciser que la réaction catalytique déclenchée par cette combustion n'est visible qu'au bout d'une dizaine de jours. 
Cette bûche de ramonage est assortie d'une assurance.
Ce ramonage chimique vient en complément du ramonage mécanique qui reste obligatoire, conformément aux dispositions légales en vigueur.
Data sheet
Type

Protection feu
100% secure payments
Questions
Be the first to ask a question about this product!